Between inflation and interest rates, buying a new or used car these days is serious business. Make, model, mileage — there's a lot that goes into the decision. It's no wonder many Americans happily stick to the brand of car they know and trust when it comes time to shop for a new vehicle.
With that in mind, here at BetGeorgia.com we wanted to take a break from Georgia sports betting updates to see if we could identify the most popular brand of car in the state.
Starting with CarLogos.org's list of the Top 50 most popular car brands in America, we used Google Trends to gauge each brand's search engine interest across all the different states.
Favorite Car Brand By State
The chart below shows what the most popular car brand is in every U.S. state based on search engine traffic from July 25th, 2022 to July 25th, 2023, information you won't find on future Georgia sportsbook apps.
Honda (7 states): Alaska, Delaware, Louisiana, Maryland, Mississippi, North Carolina, South Carolina
Dodge (5 states): Arkansas, Idaho, Kansas, Missouri, New Mexico
Ford (4 states): Michigan, Montana, South Dakota, Wyoming
Audi (4 states): Colorado, Connecticut, Massachusetts, New York
Mercedes-Benz (3 states): Florida, Georgia, Virginia
Chevy (3 states): Kentucky, North Dakota, Oklahoma
Mazda (3 states): Minnesota, Pennsylvania, Washington
Volkswagen (3 states): New Hampshire, Oregon, Utah
Buick (3 states): Indiana, Iowa, Wisconsin
Hyundai (3 states): Alabama, Arizona, Illinois
1 state: California (Tesla), Hawaii (Toyota), Maine (Volvo), Nebraska (Lincoln), Nevada (BMW), New Jersey (Land Rover), Ohio (Kia), Rhode Island (Alfa Romeo), Tennessee (Nissan), Texas (Lamborghini), Vermont (Subaru), West Virginia (Jeep)
Mercedes-Benz Most Popular Car Brand in Georgia
As you can see, for Georgians it's either "the best, or nothing." German luxury car maker Mercedes-Benz is the most popular automobile brand in the state. It's also the most popular in Florida and Virginia too.
Globally, in 2022 Mercedes sold over 2 million vehicles, including approximately 325,000 in North America — about 3% more than in 2021.
Last year also saw an uptick in sales of electric vehicles for Mercedez-Benz. Amidst an exploding EV market, they delivered 319,200 electrified vehicles, which is 19% more than in 2021, and made up 15% of all MBs sold.
But the most popular Mercedes-Benz model in the States and around the world remains the brand's luxury SUV, known as the GLC. After being introduced in 2015, the mid-sized crossover very quickly became one of the best-selling Mercedes-Benz. The GLC has room for the whole family, it's decked out with high-tech features, and it's made with the craftsmanship you'd expect from the German car manufacturer.
The Mercedes-Benz brand dates back to 1926 when two German car-makers merged. The new company's founders, Karl Friedrich Benz, and Gottlieb Daimler, were independently responsible for building the world's very first gasoline-powered motor vehicles in the late-1880s. Despite being competitors, in the aftermath of World War One, high inflation and Germany's broken economy convinced Benz and Daimler to join forces, thus heralding the Mercedes-Benz brand as we know it today.
World War Two would prove to be a dark chapter in the company's history, as it essentially ceased motor vehicle production through the early-1940s and devoted its manufacturing entirely to the Nazi war effort. Unsurprisingly, Mercedes-Benz automobiles were subsequently not available in the United States until 1958.
But these days, the modern Mercedes-Benz company is counted amongst the most popular luxury automobile brands, in Georgia, and around the world.
Author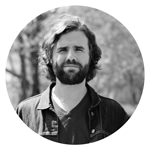 Jeff Parker is an entertainment writer for BetGeorgia.com. A writer for film, television and the internet, Jeff is a life long movie buff, with a Masters Degree in Popular Culture. He lives in Halifax, Nova Scotia, where he works full time as documentary filmmaker and producer.